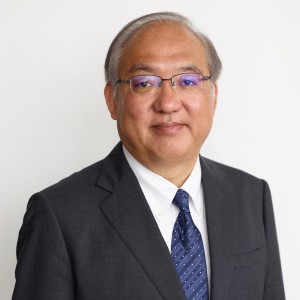 OKUNISHI, Yoshio
Dean and Professor, Faculty of Business Administration
1980 University of Tokyo (Bachelor of Economics)
1980-89 Ministry of Labor, Japan
1993 Cornell University (Ph.D. in Industrial and Labor Relations)
1993-95 Fellow at East-West Center, Hawaii
1995-present Hosei University
Why GBP at Hosei? Hosei's Faculty of Business Administration was established in 1959, the third oldest among Japanese universities. The GBP offers all major subjects of business administration from introductory to more advanced levels, most of which are taught in small classes by our full-time professors. It is located in the middle of Tokyo, so it is convenient to visit various attractive places.
More importantly, we offer opportunities for students to learn what is really going on in the Japanese business world. There are workshops inviting active business persons and internships in Japanese and multinational companies.
The Japanese economy is not as good as in the periods up to the 1960s to 1980s, and many formerly excellent companies are struggling to survive. But they still keep many good features such as efficient production of quality goods and affordable services full of hospitality.
What's happening? Well, good things and bad things are often two sides of the same coin, and it varies which side outbalances the other according to various conditions. Understanding that will be challenging but worthwhile. Therefore, we believe that learning from Japanese experiences, both good and bad, will be helpful for students to work in any sectors or country after graduation.
So, why not GBP at Hosei?